While the Black Tie Vail team is in the thick of our pre-season projects, preparing for colder temperatures, and praying for snow, both Vail and Beaver Creek have been hard at work year-round in preparation for a BIG season.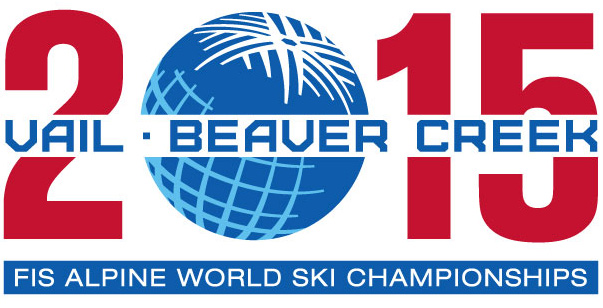 For the first time since 1999, the World Alpine Ski Championships return to the Vail valley for the 2015 season. While Beaver Creek continues to hold its annual Birds of Prey men's races each December, we'll be treated to a second – and much larger – dose of World Cup action for the first half of February. If you're a fan of ski racing – or skiing in general – this is an event you won't want to miss, as 2015 will be only the fourth time the events have been held in the US. Click here for more information on the 2015 World Alpine Championships.
In anticipation of the events, work crews have transformed the Talons area at the finish of the course into a massive spectator arena that will accommodate more than 8,500 people. Over the summer, Beaver Creek also installed a new combination lift to replace the main Centennial chairlift. The new lift now will accommodate six people per chair, as well as a 10 person gondola interspersed between every five chairs. Not only will this give children, families, and individuals a chance to warm up if they choose a gondola, but it will also increase uphill capacity by 35%.
Vail recently announced the lineup for their annual Snow Daze concert and event series. Snow Daze offers two weekends of early-season concerts, events, and sponsor expos on December 12-14 and 19-21. This year's concert lineup includes Lukas Nelson & The Promise of the Real, The Wallflowers, 10,000 Maniacs, and Rusted Root. For more information, be sure to check out Vail's Snow Daze.
Another interesting tidbit from Vail: toward the end of the season, from March 28 to April 11, the mountain will operate from 9am to 5pm. This adds an additional hour at the end of the day for skiing and riding – an awesome opportunity to enjoy the great weather and longer days we see toward the end of the season.
As always, the Black Tie Vail & Beaver Creek team is more than excited to get the 2014/15 season under way. Vail opens in only 15 days, while Beaver Creek follows only five days later.
Think snow!